Peter Hannan - Epileptic Pinworm or Encephalitic Pygmy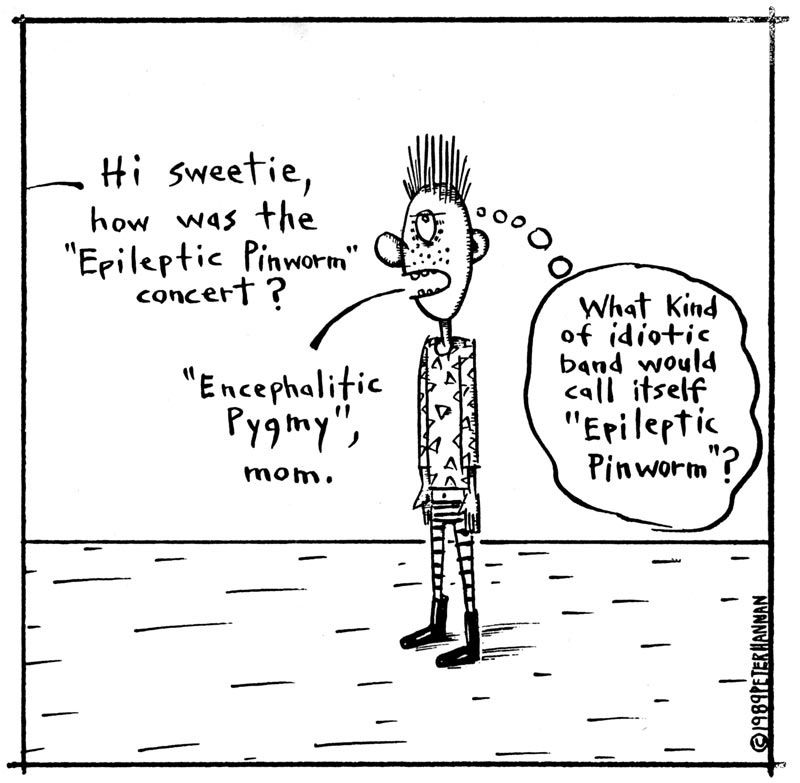 I LOVE this comic. I've been carrying it around with me since 1989.
It has been stored with a bunch of my old clippings and inspirations. I can't remember where I got it. I didn't even realize who created it. But thanks to the magick tubes. I found out. It was created by Mr. Peter Hannan, probably best know as the creator of Cat Dog, the Nickelodeon Cartoon.
It would be fun to make album covers for either of these bands.